Assorted Characters
For more than twenty years Chris has been sculpting for exhibitions, for commission work and most importantly – for herself!  Her dolls are many and varied including 'Major Pieces' which are works that may be 'scenes' composed of several characters or single dolls of intricate design usually having taken several weeks to complete. 
Prices of these Major Pieces will generally range anywhere from $1000 to $3000AUD.
Her work also includes dragons, wizards, pixies, mermaids, bunyips, forest folk and her much-celebrated 'faeries' with prices  starting at $250.  
The collection of dolls that is shown here is just a small selection of what is still yet to arrive from the creative mind of this talented sculptor.
Please contact Chris on 0439 660 948 or email chris@chrisboston.com.au 
if you are interested in finding out any information about the following dolls.  Thank-you.
 Cockles $325
 Cuttlefish $250
 Perchlet $225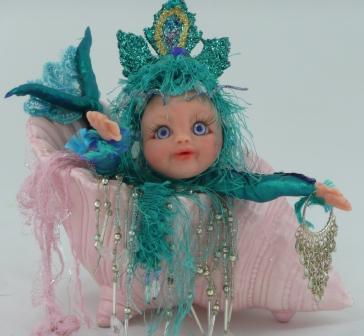 Sea Sprite $275