PAST EXHIBITIONS
Chris has held several solo exhibitions over the years but in recent times she has teamed up with visual display artist Jule Barten of Whimsical Imaginings to create 'themed' exhibitions.  These exhibitions have proven to be incredibly popular with everyone as they are reminiscent of the beautiful Christmas windows that we all visited as children.
In September 2011 the fantastical world of 'Lollipop Land' arrived to the delight of hundreds of show patrons at the Gold Coast Show.  For those of you who don't know, Lollipop Land is a suburb at the North Pole and it's where all the lollies are made for the world………and you thought it was just all about the elves and toys didn't you?? 
This fantasical kingdom just keeps getting bigger and better with new characters moving in each year and new sweets being created continually…….keep watching this space to discover where you can find Lollipop Land in 2014!
Lollipop Land 2011
Lollipop Land 2012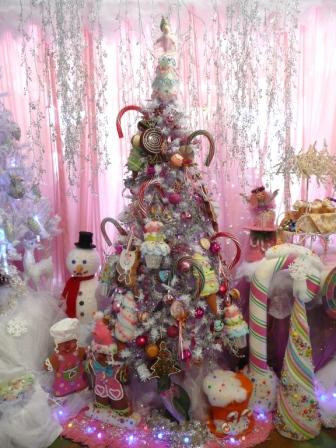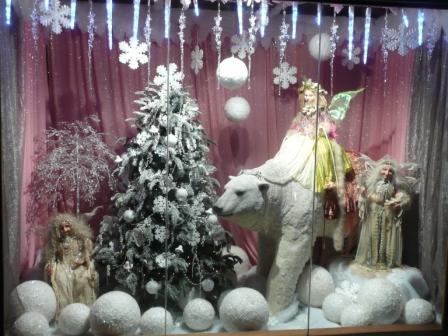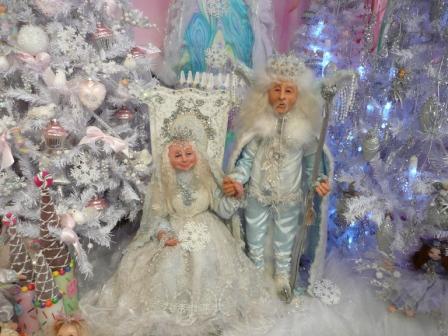 Lollipop Land 2013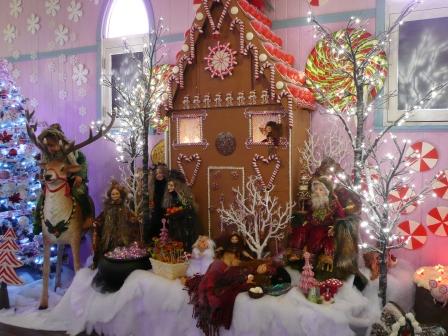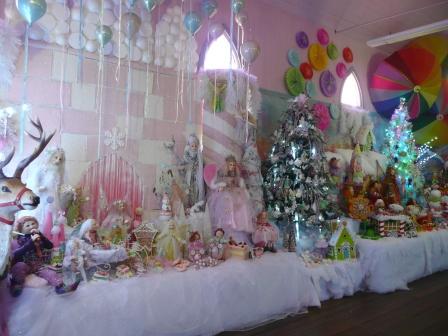 In September 2009 we staged 'Bejewelled Fantasea' - which was an under-the-sea adventure to explore what happens when the sea creatures and mermaids discovered a sunken pirate ship full of treasure……..absolutely dazzling results of course!
In 2008 we held the 'Faeries Tea Party', a magical forest setting filled with faeries, witches, wizards and forest folk.